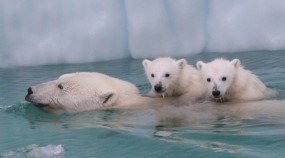 The BANK of Greenland's motivation for working with Corporate Social Responsibility comes from the bank's emerging role, our influence on the Greenlandic economy and our thoughts on how we create added value over and above running a bank.
There are three areas we focus on in our work with CSR:
Financial understanding
Access to advice and loans beyond the bank's main market area
And corporate volunteering
The BANK of Greenland is a member and co-founder of the network CSR Greenland, which since 2010 has strived to develop corporate social responsibility in companies in Greenland. The goal is to promote the CSR agenda in Greenland and to strengthen Greenlandic companies' skills in this area, thereby enabling them to contribute to a better society.
By joining the UN Global Compact in spring 2013, The BANK of Greenland also supports and commits to implementing FN's principles in the areas of human rights, labour, environment and anti-corruption. The bank will also work with voluntary initiatives that help promote UN goals for sustainable development.
» The BANK of Greenland's policy for CSR

» The BANK of Greenland's policy for anti-corruption